WEBINAR: Hard Knocks of Equity Work – Seven Critical Tactics for Advancing Equity at Philanthropic Institutions
May 22, 2018 — 12:00 - 1:00 PM Eastern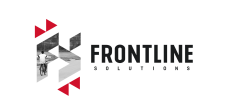 Over the last decade of providing an array of consulting services to foundations, Frontline Solutions has learned a lot about ourselves as an enterprise, the field of philanthropy, and what it means to advance equity within grantmaking institutions. Most of our lessons came the hard way, in partnership with incredible clients and some more challenging ones. Join us for a webinar where our team will highlight and discuss practical and concrete tactics for supporting grantmakers to advance equity, informed by our honest experiences. The conversation will be focused on the role of consultants, specific to grantmakers as clients, and the aspiration and challenge of doing this work authentically.
Presented by:
Marcus Littles
Founder and Senior Partner, Frontline Solutions
Dr. Jessica Barron
Consultant, Frontline Solutions
Dr. Micah Gilmer,
Senior Partner, Frontline Solutions
 Register Today!
https://nncgknocks.eventbrite.com
NNCG Members:  FREE
Non-Members: $55.00
2-webinar package*:  $100.00
3-webinar package*:  $135.00
*Purchase of a 2 or 3 webinar package allows the buyer to attend this plus additional NNCG webinar(s) for up to 1 year from purchase date.  Please email lori.jane@nncg.org with your additional selections.