WEBINAR: Philanthropy Advising/Consulting 101: Options for a sustainable business model for a one-person practice
May 18, 2017 — 12:00-1:00 PM Eastern

Do you have years of experience in philanthropy? Are you struggling as to how to make your one-person consulting practice a going concern? In this webinar, Colleen Mitchell, a long-time foundation CEO turned consultant, will share:
How to break down your business into its key cost componentsand activities to ensure you are achieving the profit margin you desire.
How to establish a market-based business model, through distinct offerings, unique branding, and geography.
How to create value-based pricing,and become a long-term strategic partner.
Colleen will share straightforward concepts and tools that you can use to better understand the inner workings of your consulting practice, including determining how much time you will need to serve your clients and how to price your services. Colleen will inspire you to effectively be the chief cook and bottle washer, all while earning your crust!
Register Today!
https://nncgconsulting101.eventbrite.com
NNCG Members:  FREE
Non-Members: $55.00
2-webinar package*:  $100.00
3-webinar package*:  $135.00
*Purchase of a 2 or 3 webinar package allows the buyer to attend this plus additional NNCG webinar(s) for up to 1 year from purchase date.  Please email lori.jane@nncg.orgwith your additional selections.
Presented by: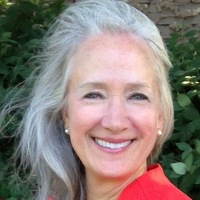 Colleen D. Mitchell, Founder & Principal Philanthropy Advisor, VENTURE3Philanthropy LLC