Webinar: 100&Change: How Thinking Big Can Lead to Greater Investments and Greater Impact
September 7, 2017 — 1:00 - 2:00 PM Eastern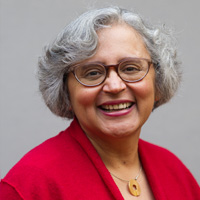 In a public competition called 100&Change, the MacArthur Foundation will be awarding a single $100 million grant to fund a proposal that promises real and measurable progress in solving a critical problem of our time. Join us as we learn from Dr. Cecilia Conrad about this provocative grantmaking strategy. Dr. Conrad will share lessons learned, and how the MacArthur Foundation grappled with key challenges, including how to balance risk and evidence, evaluate diverse proposals, ensure community engagement, and select the ultimate winner among many potentially impactful ideas. Participants will learn how 1904 complete proposals were narrowed down to 8 semi-finalists, and eventually how a final grantee will be selected. Dr. Conrad will inspire consultants and foundations to think bigger about their impact, and will encourage the field to learn from this grand experiment in bigger thinking toward greater impact.
Register Today!
https://nncg100change.eventbrite.com 
NNCG Members:  FREE
Non-Members: $55.00
2-webinar package*:  $100.00
3-webinar package*:  $135.00
*Purchase of a 2 or 3 webinar package allows the buyer to attend this plus additional NNCG webinar(s) for up to 1 year from purchase date.  Please email lori.jane@nncg.org with your additional selections.