WEBINAR: Core Competencies to Support Grantmakers' Diversity, Equity, and Inclusion Work
January 17, 2018 — 12:00 - 1:00 PM Eastern Time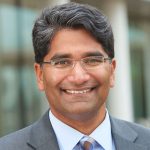 Suprotik Stotz-Ghosh, Senior Advisor, Racial Equity at Grantmakers for Effective Organizations (GEO) and a GEO Member organization will share an overview of their organizations' racial equity work and insights about how consultants and GEO can work together to increase the racial equity capacity of the philanthropic sector. Participants will gain a better understanding of the emerging capacities consultants must bring to effectively support grantmakers' diversity, equity and inclusion work.
Register Today!
https://nncgcorecompdei.eventbrite.com
NNCG Members:  FREE
Non-Members: $55.00
2-webinar package*:  $100.00
3-webinar package*:  $135.00
*Purchase of a 2 or 3 webinar package allows the buyer to attend this plus additional NNCG webinar(s) for up to 1 year from purchase date.  Please email lori.jane@nncg.org with your additional selections.