WEBINAR: Equitable Evaluation – An Evolution
March 27, 2018 — 12:00 - 1:00 PM Eastern Time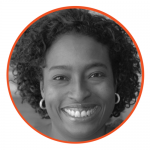 This webinar introduces Equitable Evaluation (EE) which asks us to reimagine evaluation as a tool for equity, not merely a means for documenting progress towards it. This webinar offers a brief overview of evolution of evaluation and its relationship to philanthropy, outlines its' three underlying principles, and introduces an emerging set of orthodoxies which get in the way of evaluation being as powerful a tool for equity as it can be. Check out Equitable Evaluation for more information!
Presented by Jara Dean-Coffey, MPH
Founder and Principal
Luminare Group
Register Today!
NNCG Members:  FREE
Non-Members: $55.00
2-webinar package*:  $100.00
3-webinar package*:  $135.00
*Purchase of a 2 or 3 webinar package allows the buyer to attend this plus additional NNCG webinar(s) for up to 1 year from purchase date.  Please email lori.jane@nncg.org with your additional selections.