WEBINAR: The Givers, with David Callahan of Inside Philanthropy
December 5, 2017 — 12:00 PM EST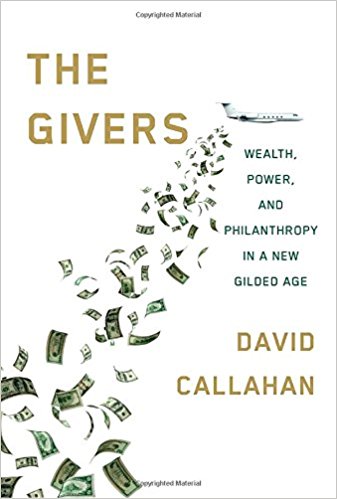 David Callahan has written a well-researched a provocative book, The Givers. What is the role of philanthropy in shaping public policy on such issues as education, the environment, health, criminal justice, and other issues. David argues that the influence of big philanthropy will only increase in coming years. The Givers explores the proper role of private wealth in public life. Join us as David shares observations and ideas for how philanthropy consultants might be useful in the debate raised by the book.
Register Today!
https://nncgthegivers.eventbrite.com
NNCG Members:  FREE
Non-Members: $55.00
2-webinar package*:  $100.00
3-webinar package*:  $135.00
*Purchase of a 2 or 3 webinar package allows the buyer to attend this plus additional NNCG webinar(s) for up to 1 year from purchase date.  Please email lori.jane@nncg.org with your additional selections.