WEBINAR: Embedding Equity in Traditional Management Consulting Work
February 21, 2018 — 12:00 - 1:00 pm Eastern Time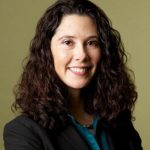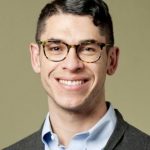 Veronica Borgonovi, Director, Diversity, Equity, and Inclusion (DEI)  and Efrain Gutierrez, Associate Director, Equity Partnerships at FSG will talk about FSG's equity journey. They will provide an overview of the different strategies FSG is taking to further its understanding of DEI issues and embedding equity into FSG's work and discuss what has gone well and some of the challenges the organization has experienced. Participants will explore different ways in which consultants with roots in traditional management consulting can invest in deep personal and organizational learning around DEI in their organizations and their own practice.
Register Today!
https://fsgequity.eventbrite.com
NNCG Members:  FREE
Non-Members: $55.00
2-webinar package*:  $100.00
3-webinar package*:  $135.00
*Purchase of a 2 or 3 webinar package allows the buyer to attend this plus additional NNCG webinar(s) for up to 1 year from purchase date.  Please email lori.jane@nncg.org with your additional selections.