WEBINAR: A conversation with Carol Larson, past president and CEO of the David and Lucile Packard Foundation
May 21, 2020 — 12:00 PM Eastern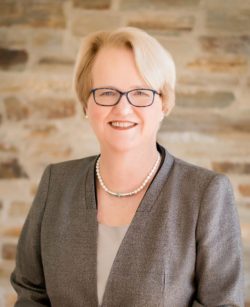 Carol Larson, outgoing president and CEO of the David and Lucile Packard Foundation, will reflect on the arc of grantmaking in her sixteen years as president, with special attention to how the Foundation grew its global grantmaking but also held firm and expanded its commitment to the local nonprofit community.  Over the past three years, Packard has invested in research and dissemination of the findings of a groundbreaking report to better understand local giving to community based organizations in the Silicon Valley, which was led by an outside consulting team.  The report explored the barriers to local giving and how we can encourage philanthropists to give to their local community in addition to other areas of philanthropic interest.  Carol will be joined in presenting this webinar by Irene Wong, Director of Packard's Local Grantmaking Program and Alexa Cortes Culwell, co founder of Open Impact, the lead consultant for this work.  During the webinar they will share what they learned, what they are experimenting with, and how the work is unfolding.
Register Today!
https://carollarsonnncg.eventbrite.com
NNCG Members:  FREE
Non-Members: $55.00
2-webinar package*:  $100.00
3-webinar package*:  $135.00
*Purchase of a 2 or 3 webinar package allows the buyer to attend this plus additional NNCG webinar(s) for up to 1 year from purchase date.  Please email lori.jane@nncg.org with your additional selections.