The Philanthropy Consultant's Virtual Cafe: Great Conversation, Light Facilitation!
October 28, 2020 — 1:00 - 2:15 PM Eastern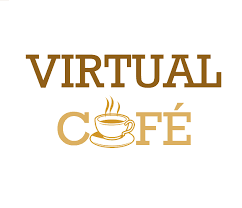 Based on the great turnout, meaningful connections, and practical peer exchange at our last Virtual Cafe, we are excited to offer our next informal open-space gathering on October 28th at 1:00 pm Eastern time.
Breakout topics might include…
• Virtual facilitation – tips, tricks, and lessons learned
• Consulting partnerships – how to find them and make them work well
• Red flags in contracting – what to watch out for and what to do about it…
Mark your calendars and indicate other topics of interest at registration. In advance of our session, we will email our breakout options so that you can choose.
The Philanthropy Consultant's Virtual Cafe
Wednesday, October 28, 2020 at 1PM Eastern
After registering, you will receive a confirmation email containing information about joining the meeting.