WEBINAR: Collective Impact: Where is it now?
June 9, 2020 — 12:00 PM Eastern
Join Jennifer Splansky Juster and Mark Kramer of FSG to discuss Collective Impact.
The term "collective impact" was formally coined in the article Collective Impact In the Winter 2011 edition of the Stanford Social Innovation Review . Nearly a decade after the publication of the article Collective Impact, the buzz may have faded but this approach has become deeply embedded in the ways that many communities approach tackling some of their most complex challenges.  Join us to discuss how implementation of the collective impact approach has evolved over the past decade, as well as to understand the breadth of uptake it has had in the United States and globally. We look forward to an engaged discussion between Mark, Jennifer and attendees!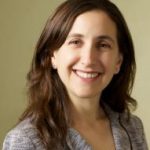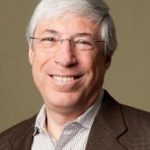 Register Today!
https://nncgcollimpact.eventbrite.com
NNCG Members:  FREE
Non-Members: $55.00
2-webinar package*:  $100.00
3-webinar package*:  $135.00
*Purchase of a 2 or 3 webinar package allows the buyer to attend this plus additional NNCG webinar(s) for up to 1 year from purchase date.  Please email lori.jane@nncg.org with your additional selections.