WEBINAR: Supporting Funders' Networks as a Consultant: Your Role
February 11, 2020 — 12:00 PM Eastern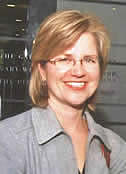 Ami Nagle, founder of  Nagle and Associates, will discuss what it takes to manage funders' networks, skill sets that consultants should have, and what's on the horizon for funders' networks.
More details coming soon!
Register Today!
https://nncgfundersntwrk.eventbrite.com
NNCG Members:  FREE
Non-Members: $55.00
2-webinar package*:  $100.00
3-webinar package*:  $135.00
*Purchase of a 2 or 3 webinar package allows the buyer to attend this plus additional NNCG webinar(s) for up to 1 year from purchase date.  Please email lori.jane@nncg.org with your additional selections.