Welcome to the launch of our Diversity, Equity, and Inclusion (DEI) Initiative*!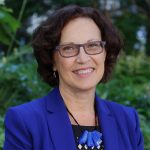 Our DEI Initiative springs from NNCG's mission and priorities articulated in our 2017-2020 Strategic Framework. It focuses on equipping consultants with the tools, resources, and skills to integrate a diversity, equity, and inclusion lens into their work and the work of their clients.
We plan to roll out a series of programs and activities to:
Improve the quality and effectiveness of consultants to enhance the impact of philanthropy in creating a more just, equitable, and inclusive world
Recruit, develop, and advance more qualified consultants with deep DEI commitment, methods, and tools to integrate into their consulting practices
Support our members' clients in comprehensively integrating a DEI lens in their work.
As an integral part of the NNCG Strategic Framework, our DEI Initiative reaffirms our dedication to leveraging and expanding our membership's collective expertise to address critical issues affecting the field.
We're here to support you as you introduce DEI values, lines of inquiry, and goals to clients to help the field move a DEI agenda forward. We also want to be a resource as you and other philanthropy consultants build knowledge and capacity around diversity, equity, and inclusion practices.
In January, we kicked off our DEI Initiative with our webinar series to support our growing learning community.  If you missed the incredible presentation by Suprotik Ghotz-Stosh of Grantmakers for Effective Organizations (GEO) and his colleagues at Interact Health, I encourage you to access the webinar recording.  The recording is available to all NNCG members under "archived webinars" when you log in to your account.  The learning continues this month on February 21st with Embedding Equity in Traditional Management Consulting Work, a webinar featuring our colleagues at Foundation Strategy Group.
If you haven't done so already, we encourage you to take advantage of this new DEI focus by registering for events and programs here.
DEI is a core competency for an effective philanthropic consultant, irrespective of the field of play. As we launch this initiative, we recognize that not all of our NNCG members will become DEI experts.  However, all of us can benefit from strengthening our internal capacities and methodologies so that we can raise DEI issues in every project of our consulting work.
Look out for our upcoming DEI programming by reading our newsletters and website updates.
We look forward to the continued conversation.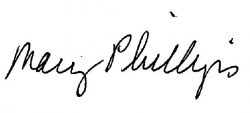 Mary Phillips
NNCG Steering Committee Chair
****************
*How NNCG Defines Diversity
We support the deep thinking that went into 
D5's efforts
 to advance philanthropy's diversity, equity, and inclusion and we have chosen to adopt their broad definition of diversity to be as inclusive and comprehensive as possible in our own DEI efforts.
Our categories of diversity will include:
Racial and ethnic groups: Asian Americans and Pacific Islanders, Hispanics/Latinos/Latinas, African Americans and blacks, and American Indians and Alaska Natives.
LGBT populations
People with disabilities
Women
 To learn more about how D5 defines diversity, equity, and inclusion, click 
here
.