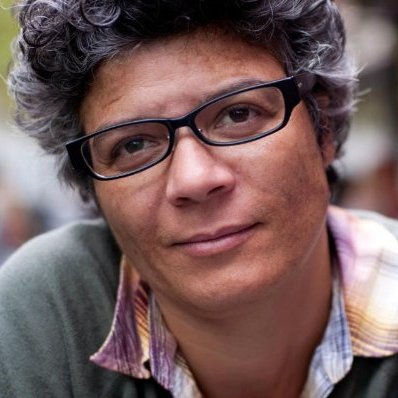 This is a guest post by Lisa Brooks, Director of Knowledge Management Systems at the Foundation Center and a co-founder of the IssueLab research aggregation and knowledge sharing service for the social sector.  Visit NNCG's Knowledge Center here.
As a co-founder of IssueLab.org of course I believe we should share our research and encourage others to be forthcoming about the research–case studies, evaluations, and other reports–they produce or sponsor. One of the biggest reasons we created the site was to provide a kind of nonprofit infrastructure of ideas that operationalizes our belief that knowledge was meant to be shared.
But I was still surprised when I found an example of the kind of virtuous cycle that the new online sharing "economy" can bring about while I was on vacation recently. I had signed up with an online genealogy service to learn more about my maternal grandmother. The first batch of search results supplied accurate and useful suggestions that quickly added new branches to my burgeoning tree. Within hours I had a solid sketch of about four generations of family.
Of course the service suggested I review family trees with my family's surnames. This soon led me to quite a surprise: a photo of my mother's mother, standing in a field holding onto her oldest son and pregnant with her oldest daughter. The image was one that neither my mom nor I had ever seen before.
My maternal grandmother died in 1938 when my mother was two. My mom has only a handful of photos of her. If you've ever researched your family tree you can imagine what a treasure something like this photo represents, and how lucky we are as a family that some kind stranger decided to openly share it.
Well, kind acts by strangers come in many flavors. This same openness to sharing, and serendipitous discovery, happens at IssueLab all the time. Whether it's a policy shop in Chicago sharing data about services for veterans that feeds a foundation's new "Wounded Warriors" project or a mentor in Michigan who needs facts and figures to train fellow volunteers–we can't always know how what we learn will be combined or re-combined by others but we can put information out there and know that sooner or later it will get used.
We've recently re-designed our platform to make it easier for this kind of virtuous cycle — or serendipity, if you prefer — to occur.  Our users and partners provide the knowledge; our new open access platform provides the tools — search, filter, browse, suggest, save — ensuring discoverability and access to that knowledge.
With nearly 20,000 publicly available, searchable, taggable, resources organized across 38 issue areas, authored by 15,000 researchers, and published and/or funded by more than 7,000 institutions  from across the globe we might have some research that can help you or your clients. And as we all share more knowledge, we'll create even more opportunities for surprising discoveries that ultimately lead to better outcomes for our work for the common good.