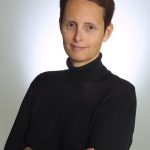 November 18, 2019 – Riki is an author and the executive director of the nonprofit organization, TrueChild, whose mission is to improve life outcomes for all youth by helping funders and nonprofits challenge rigid gender norms. She provides insight for funders to pay more attention to gender norms, and why it's so important. Rigid ideas of masculinity and femininity limit everyone, and she claims an intersectional approach that combines factors like race, class, AND gender will give philanthropic institutions a richer understanding of the complex, multi-faceted social problems they seek to address. 
---
Social justice-oriented funders have been increasingly willing to address issues of race and class, and embracing the idea that an "intersectional" approach to racial justice needs to look beyond race itself. Author and consultant Riki Wilchins believes that philanthropic organizations can – and must – go further, starting with rigid gender norms. Yet most funders overlook gender, or think of it as solely an issue for gay and trans communities.
On the contrary, decades of research have established that rigid ideas of masculinity and femininity limit everyone. Boys who think that manhood is defined by qualities like strength, aggression, and emotional toughness and girls who prioritize the "three Ds" of traditional femininity – being Deferential, Dependent, and Desirable – tend to have lower life outcomes in a cluster of related areas that include basic and reproductive health, education, intimate relationships, and economic empowerment.
Belief in such norms, Riki says, is dangerous. "Studies show these beliefs are connected to higher rates of violence and suicide, 'push-outs,' and contact with juvenile justice and law enforcement systems. Moreover, many of the individuals within complex systems – law, health, education, JJ – have themselves internalized and model very traditional, even regressive ideas of womanhood or manhood."
Only by incorporating an intersectional approach that combines factors like race, class, AND gender will philanthropic institutions have a richer understanding of the complex, multi-faceted social problems they seek to address.
For instance, a 2013 World Bank study found that addressing the negative impact of narrow gender norms was crucial to improving equity for women and girls, as important as funding, programs, and opportunity.
In an ever-evolving world, understanding gender and its impact can be difficult. With decades of experience, Wilchins has made it a mission to help philanthropies narrow and eventually close that knowledge gap. As Executive Director of the nonprofit TrueChild, Wilchins has seen firsthand the impact of examining the world through the added lens of gender.
As funder Loren Harris has noted: "Gender impacts every issue funders work on. But grantees and program officers aren't challenged to do innovative work around gender like they are for race and class." That's where TrueChild comes in. According to Wilchins, "we need to begin addressing how the contours of opportunity and inequality remain overly-determined by hierarchies of race, class, AND gender."
Below, Wilchins shares four ways an organization can incorporate gender into intersectionality.
Learning to see through a new lens often begins with Gender Training. "With a shared vocabulary and an understanding of the impact of the limitations of narrow gender roles, an organization will be prepared to address internal and external bias," Wilchins
Conduct Gender Audits to help funders and their grantees incorporate the gender lens into all of their published material–from online publications to employee handbooks. According to WIlchins, "not only does this demonstrate an organization's intent to expand gender roles, it clearly communicates its culture to employees, grantees, donors, and the public at large."
Provide Curriculum Development that demonstrates the limitations of narrow gender roles to people of all ages.
Employ Model Toolkits, online trainings, and self-evaluation surveys to help grantees really integrate gender norms throughout their analysis and incorporate it into their organizational "DNA."
Riki Wilchins is the author of six books, including the newly published book for funders: Gender Norms and Intersectionality: Connecting Race, Class and Gender.