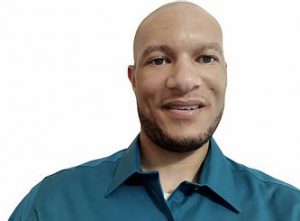 Coby is Founder and Principal of New Reach Community Consulting, based in Columbus, OH and specializes in public affairs consulting services to help organizations get important
causes connected with communities. He holds professional certifications in strategic planning and implementation as well as agile project management. New Reach's core services include Stakeholder Outreach and Community Engagement; Public Awareness and Issue Advocacy; Messaging and Communications; Strategic Planning and Implementation; and Capacity Building.

New Reach recently developed the stakeholder engagement and communication plans for policy briefs to educate policymakers, funders, nonprofit organizations, and other decision-makers about the effects of COVID-19 on systems. The policy briefs will be tools to inform funding decisions and ongoing policy discussions on health, racial, and income disparities in Central Ohio.

Find more on the New Reach site here: https://lnkd.in/d4mwB2aN

It's a great time to support Black owned businesses and Black consultants in philanthropy for #blackphilanthropymonth.