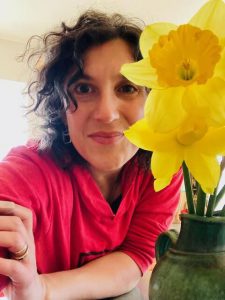 Our NNCG Member Spotlight of the Month is a very special one… it's one of our Steering Committee members, Jessica Bearman!
Dive in and enjoy a Q&A with her, below, and then check out her incredible bio.
What are some of your recent projects or accomplishments?
Most of my work in the last few years sits at the intersection of culture, strategy, and practice. I'm most interested in how organizations' actual behaviors (daily, weekly, monthly) align with and support what they say they value and what they say they want to accomplish. Some of the work I am most proud of recently has involved helping organizations to really dig into the operational implications of their commitment to equity and start piloting changes that matter. I'm a big picture thinker, generally, but also a very practical person. I see the value in assembling the people closest to the work and being guided by what they think needs to shift. In the best case scenarios, the organization as a whole has committed to a vision and feels urgency to do its work in the way that best supports that vision.
One of the things I get to do that is closest to my heart is design and facilitate GEO's Change Leaders in Philanthropy Fellowship. These senior leaders – all of whom are making deep change within their organizations – come together over ten months to learn together and support and push each other. I feel so fortunate that I get to be in community with these brilliant and passionate leaders. 
What do you love about NNCG and why did you join? 
I joined NNCG because I love having a community of fellow consultants who face the same challenges and questions that I do.  I tend to be super open-source in my approach to the world – the more conversations that I can have about how I do things and how you do things, the smarter and better in our service to the field we all become. I've been really excited about NNCG's Virtual Cafe series, which creates a consistent structure for these types of conversations. 
What prompted you to join the Steering Committee? 
Sometimes I get more out of things when I commit to helping them run, so joining the steering committee was in part a very self-serving act. And I'm an oldest child, so maybe coordinating things is where I naturally gravitate. But also, I think I've just reached that point in my career (16 years consulting and counting). I have a real interest in building the capacity of consultants like me to make philanthropy better. I'm glad that there is a network for us! 
Jessica Bearman works with grantmakers and mission-based organizations focusing on organization development, facilitation, and R&D to help them align strategy, culture, & practice. She's led and contributed to many sector-wide initiatives, including Demographic Data for Impact, LearnPhilanthropy, Fund the People, and more. Jessica was also a member of the NCRP Power Moves Learning Community, focused on equity and power.