Scaffolding and Support: How Senior Leaders Are Setting the Stage for Change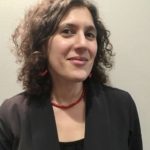 May 15, 2020 – This is a guest post by NNCG member Jessica Bearman.  It was originally posted by Grantmakers for Effective Organizations on May 11, 2020, and is shared here with permission.
---
GEO's Change Leaders in Philanthropy Fellowship (CLIPF) is a ten month community of practice for senior leaders in philanthropy who are leading significant change work at their organizations. These folks navigate the crossroads of organizational strategy, culture, and practice. Even under normal conditions, their roles require nimble translation across organizational layers – as they support day-to-day changes needed to effectively implement strategy. They are where the rubber meets the road.
Like many other grantmakers, the CLIPF community mobilized quickly to support grantees and communities amidst the COVID-19 crisis. Within a few weeks, most had extended or renewed grants to current grantees, loosened or eliminated restrictions on funding, relaxed application and reporting requirements, redirected funds directly to Covid-related relief, joined (and hosted) pooled funds with colleagues, and partnered to provide relief directly to families. But changes don't just happen without scaffolding and support. What do leaders need to be doing inside organizations to set the stage for these crucial shifts?
Translate and Navigate
The pandemic sent us all, literally, to our own corners right at a time when coordination was most needed. Senior leaders always reckon with the whole organization and its purpose and responsibility, which can be differently understood by staff and board. This perpetual tension feels especially acute right now, as grantmakers wrestle with the reality of declining assets and sky-rocketing community needs. Senior leaders are smack in the middle when boards resist the increased funding, changes to grants, or partnerships that staff see as essential for communities. "Our board doesn't always feel the same urgency that we feel – and they have concerns about risk and reputation." said one leader. "And at the same time, staff don't understand why we aren't advocating more strongly for our values – but we aren't trying to change the board's values right now. We are trying to get them to say yes." Many CLIPF leaders talked about how hard it is to reconcile different understandings of stewardship. "The Board believes what they believe based on what they see as the long-term interests of the foundation. But staff feel a sense of urgency tied to mission and the needs on the ground," explained another senior leader.
Communicate More Than Ever Before
During any change process – especially an uncertain and rapidly changing situation – nothing matters more than communication, and lots of it. Leaders took immediate and practical steps – dramatically increasing individual check-ins and whole organization communication, hosting cross-organization morning coffees, open office hours, evening "remote happy hours," and virtual water coolers to strengthen bonds across the organization. In some cases, this amped up communication was overdue. Chris Chin, VP for Operations and Organizational Development at the Robins Foundation explained: "We've put in place a whole-team daily check in call, which ironically I'd been trying to make happen for a long time." The leadership team at Heising-Simons Foundation in Northern California began to share a weekly Friday communication, Chronicles of Coronia, which has already proven so valuable (and enjoyable) that the organization will continue compiling it after the pandemic and social distancing have ended. "Right away, as soon as the first one came out, people were like: we want to keep this – it's fantastic!" said Jeff Malloy, Heising-Simon's Chief Operating Officer. "We've known that we needed more communication across the organization, but it took this moment to make it happen."
Take a Deep Breath and Support Hard Decisions
"At the Peery Foundation, staff spent weeks planning our 2020 strategy. It was a lot of work and they had done great thinking. But this urgent moment demanded a response, and I'm super proud of our staff for taking a deep breath and letting our 2020 goals go… for now," said Avani Patel, Peery Foundation's Co-CEO. Crisis funding requires hard decisions. Some funders, like Peery Foundation, shifted focus to Covid-related crisis funding and put other organizational goals on the back burner. Others have made cuts to grantmaking budgets – delivering bad news to organizations that were anticipating funding. Saying no to trusted partners or changing direction when a grantseeker thought a grant was forthcoming is tough, and program staff have needed support. "Redirecting our funding toward Covid is the right thing to do, but it's been hard on staff," said Jeff Malloy of Heising-Simons. "They have to deliver a lot of bad news." Heising-Simons has responded by providing program staff with additional training and support on how to convey this message. At the same time, foundations aren't immune to the same economic realities that affect grantees. Some boards have asked CEOs and senior leaders to examine their own staffing and operational budgets, which can cause uncertainty or anxiety.
Emphasize Flexibility and Wellness
Everyone is now working from home – but that means radically different things in different situations. CLIPF Fellows talked about making sure that their staff had what they need to work – whether another monitor, a standing desk, or a good set of headphones. "I've been trying to gently get to know more about each person's home environment and get a sense for what each person needs through some individual check-ins," said Chris Chin of the Robins Foundation.
Most of all, leaders are setting the clear expectation that tending to your home, working less, or differently is truly OK. Staff can feel uncomfortable that their situations seem relatively stable and cushy compared to their grantees and the communities they serve, noted several CLIPF leaders. "Being consciousness of privilege is essential to our work, but it's not helpful if it becomes paralyzing," said Kaberi Banerjee Murthy, Director of Program Strategy at the Meyer Memorial Trust. "We need to be meaningful and authentic in our decision-making." Staff may feel torn about the accommodations they are provided. The Peery Foundation offered a part-time work option, but hardly anyone had taken advantage of it five weeks in. "Our team is so extremely responsive to grantees and each other that I'm concerned that they won't take enough care of themselves," said Avani Patel. "I wondered what I could do differently so I put holds on all of our calendars on Friday afternoons so that staff could head into the weekend early. Maybe this gave them, us, all the explicit permission we wanted."
Categorized in: foundation, Grantmakers, leadership